Get to Know: St. Johns
Right at the northernmost end of the city boundary lies St. Johns. It's a quaint and close-knit neighborhood that still retains a "locals only" old school Portland reputation. This community remains a lowkey area of Portland but is undeniably also one of the most charming. Filled with local small businesses, St. Johns' small-town vibe will make you feel like you are at your home away from home.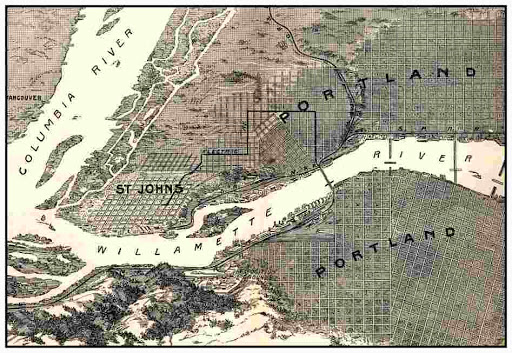 The history of St. Johns is very unique and dates back to the earliest of Portland's days. Located four and a half miles down the Willamette River from downtown, St. Johns is tucked right between the Willamette and the Columbia rivers. Settled in the 1850s by a man named James John, St. Johns was first a spot for the founder's own ferry company and was later incorporated into the rest of Portland. After traveling from California, James used St. Johns' perfect location to help logging, and other industrial companies, move their products. In the early days, St. Johns was as important a center of commerce as Portland itself, and the two centers competed to become the founding city. Many industrial headquarters were located in what became a township. St. Johns enjoyed the status of the municipality for 12 years before voting to merge with the City of Portland in 1915. Since then, St. Johns has grown and expanded into the up-and-coming neighborhood we love today.
Today, St. Johns is perhaps most known as the home of one of Portland's architectural icons—the St. Johns Bridge, which opened in 1931. At the time of its construction, it was the longest suspension bridge west of Detroit. It's a beloved symbol of St. Johns and is one of the reasons why locals love the area so much—the bridge connects this part of North Portland with the rest of the city and provides easy access to downtown Portland
Take one of the several available buses, light rail, or a personal vehicle and within 15-20 minutes, you can reach almost any major hub of the city. Aside from the quick commute, residents enjoy the surrounding nature that encases the town. Forest Park is just on the other side of the St. Johns Bridge, and beneath the bridge on the town side lies gorgeous Cathedral Park (more below). From the several green parks to the natural wetlands, St. Johns has plenty of beautiful spots to explore.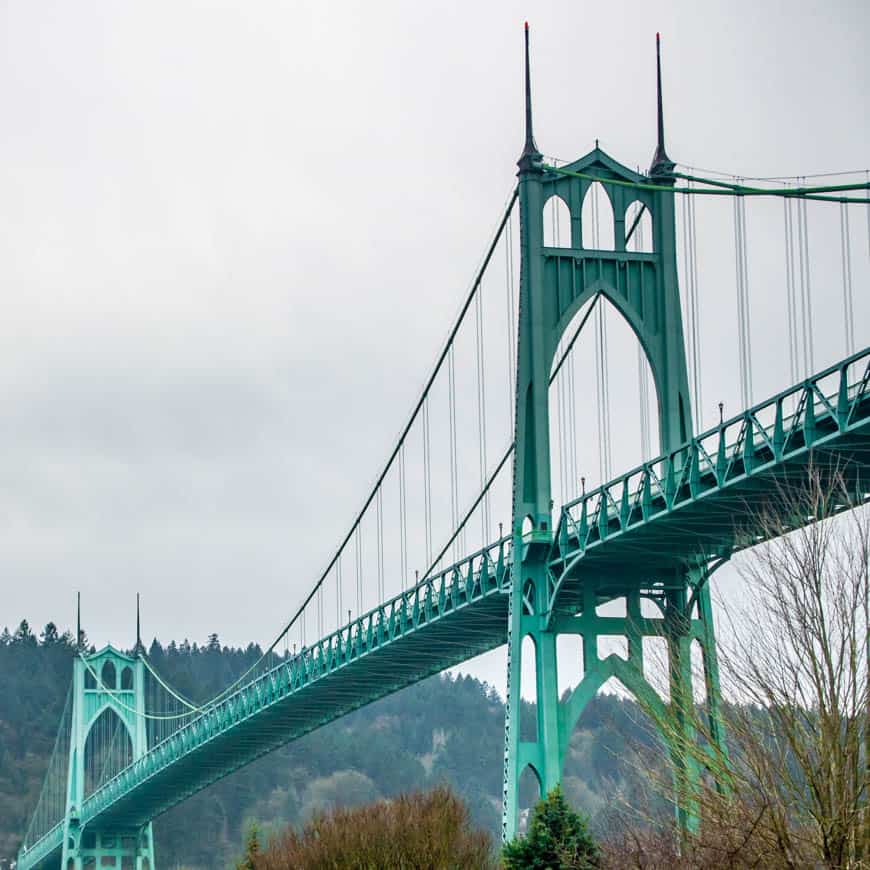 St. Johns is neighbors with the University Park, Portsmouth, and Kenton communities and is home to a variety of "Old Portland architecture, from smaller bungalows and Cape Cods to grander Victorians." These homes offer a generous lot size and even the newer housing developments have been designed to blend and accentuate the classic architecture. The area is home to roughly 12,000 diverse residents and hosts a large population of young professionals who utilize the abundant restaurants, bars, and coffee shops. It is the perfect place for foodies, students, and nature lovers alike.
Our St. Johns Favorites
Restaurants:
Being huge foodies ourselves, my partner and I always have a difficult time choosing only a couple of must-try restaurants. Especially in St. Johns, there is an abundance of mouth-watering local spots to satisfy any craving.
Taqueria Santa Cruz - Located in the back of a tienda, Taqueria Santa Cruz has some of the best Mexican food in Portland at unbeatable prices. For authentic Mexican food, this is a contender for the best in the city. They've been running for almost 20 years, making it one of the senior businesses in the area as well. This local favorite is one of St. Johns' best-kept secrets. Make sure to grab a carne asada plate, tamales, or the tacos, and do NOT skip their famous spicy guacamole sauce.
Homegrown Smoker - One of my personal favorite spots in St. Johns is Homegrown Smoker. Located right on Lombard, they serve up vegan bbq and comfort food that warms your soul. Try their Philthy Rib Tip Cheesesteak or a side of their famous Macnocheese —these always make me do a little happy food dance.
Affogato - After you have eaten your way through St. Johns, you have to stop for dessert at Affogato. Their artisan ice cream, coffee, and chai are all crafted using only the freshest ingredients. Handcrafted ice cream with "fair trade, organic, and carefully roasted" espresso on top is the tastiest way to enjoy St. Johns.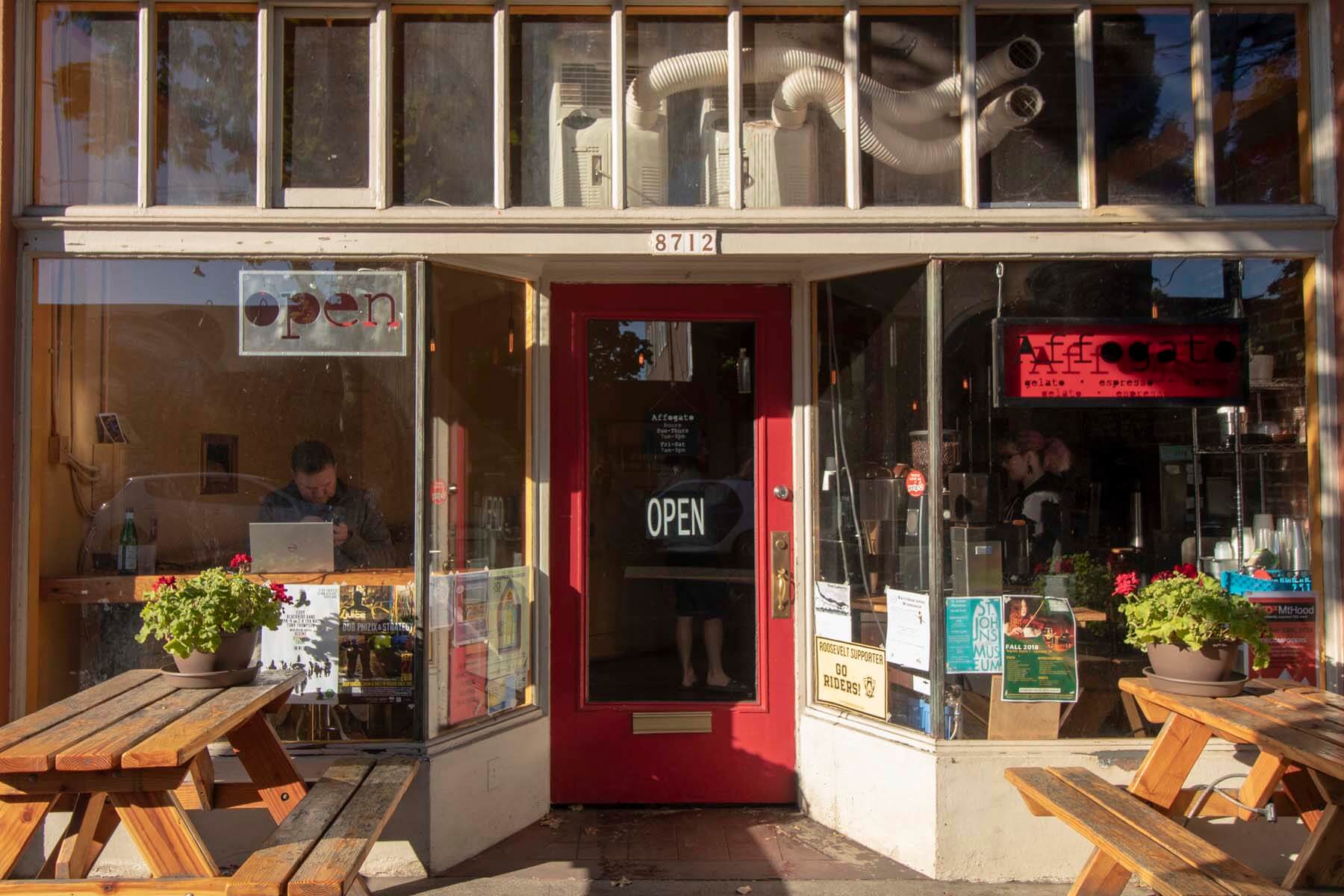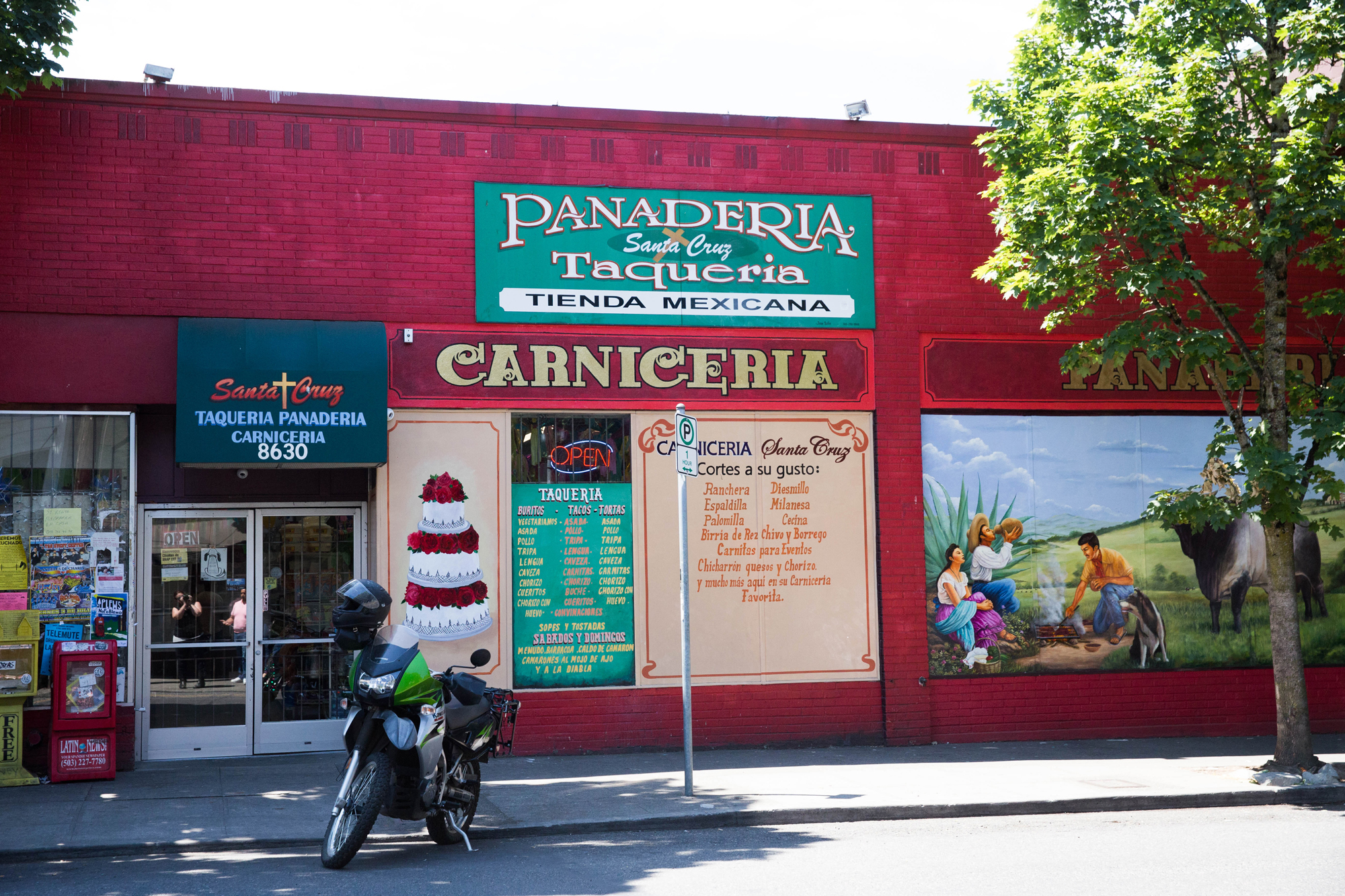 Photo courtesy of PDX Eater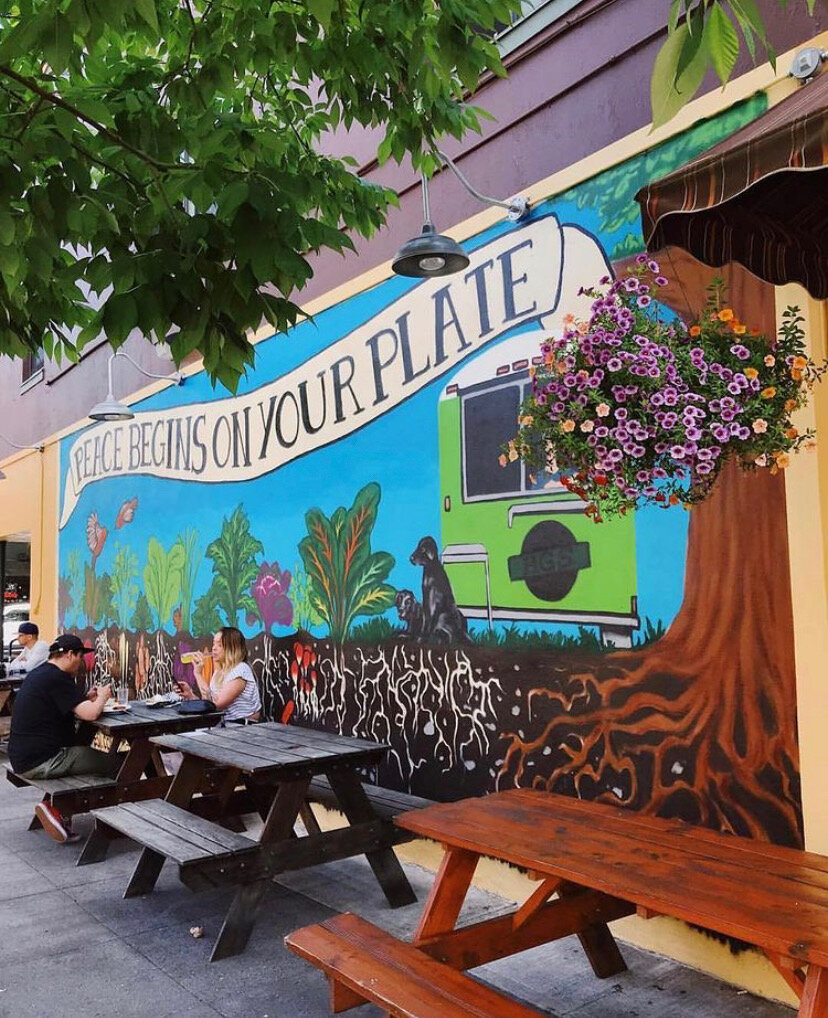 Photo courtesy of @homegrownsmoker on IG
Drinks:
Occidental Brewing Company - Established in 2011, Occidental hand-crafts "well-balanced continental-style beers" that any beer enthusiast will love. Over time, they have expanded their distribution and you can now find their beer at your local grocery store or restaurant. But nothing beats enjoying an Occidental beer in their own brewery where you can see a stunning view of the St. Johns Bridge from the balcony.
The St. Johns Beer Porch - Located inside the St. Johns food carts, St. Johns Beer Porch offers "9 rotating taps of craft beer, 3 taps of hard cider, and 1 tap of Kombucha" and they even provide a fine selection of wine or you can fill your growler! Throughout the summer weekends, local bands will play at the food carts, making the beer porch an unforgettable summer favorite.
St. Johns Coffee Roasters - Since 2008, St. Johns Coffee Roasters has been roasting organic coffee and serving the ideal cup of joe in their local cafe. On the corner of Leavitt & Ivanhoe, St. Johns Coffee Roasters is a quiet spot where you can often find visitors writing or reading pensively at their tables. Stop by and grab a latte to go OR pick up a bag of their coffee beans at your local supermarket!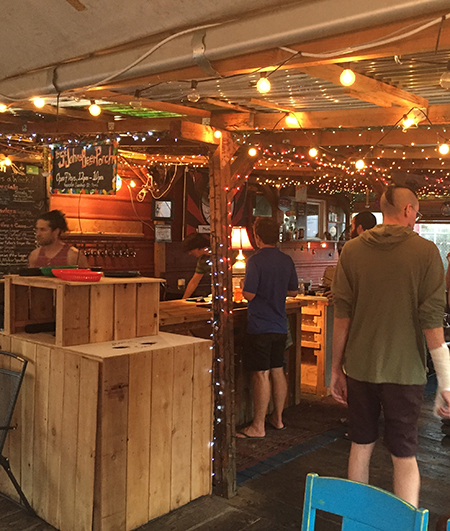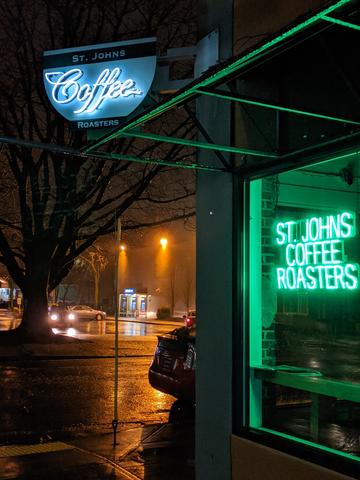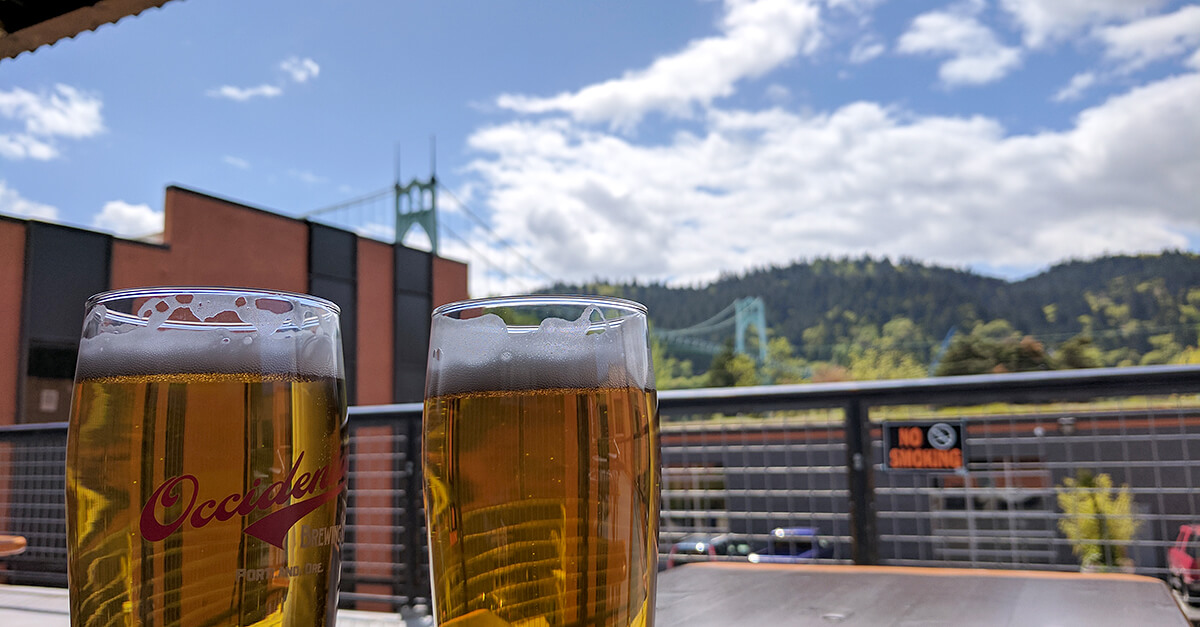 Activities:
Whether you are looking to do something in nature or check out a local shop, St. Johns has a little bit of something for everyone. Below are just a few of our favorites and a must-see for anyone's first time visiting.
Cathedral Park - Located right underneath the St. Johns Bridge, Cathedral Park offers stunning views of the Willamette River and Forest Park. The park is situated on the riverfront with lots of wide-open green space and is a wonderful spot to bring your family, dog, or have a picnic!
St. Johns Farmer's Market - Held from Mid-May until October, the St. Johns Farmer's Market is held every Saturday from 9 am - 2 pm. Locals gather every Saturday to shop for produce and goods—often accompanied by some local live entertainment. I love stopping by and talking with the local farmers, bakers, foragers, and craftspeople. This is the perfect place to spend a crisp weekend morning.
Twin Cinemas - Opened in 1913, the St. Johns Twin Cinemas is a historical movie theater that is still up and running today. Right now during the pandemic, you can support one of St. Johns' oldest businesses by purchasing a movie kit! Due to COVID, the cinema had to get creative since watching a movie in the theater is no longer an option. They now put together the perfect movie night kits that include popcorn (of course) along with different beverages, movie candy, and food of your choosing. We really want to see them make it through and often purchase a movie kit ourselves. Hit them up Fri-Sun to get yours!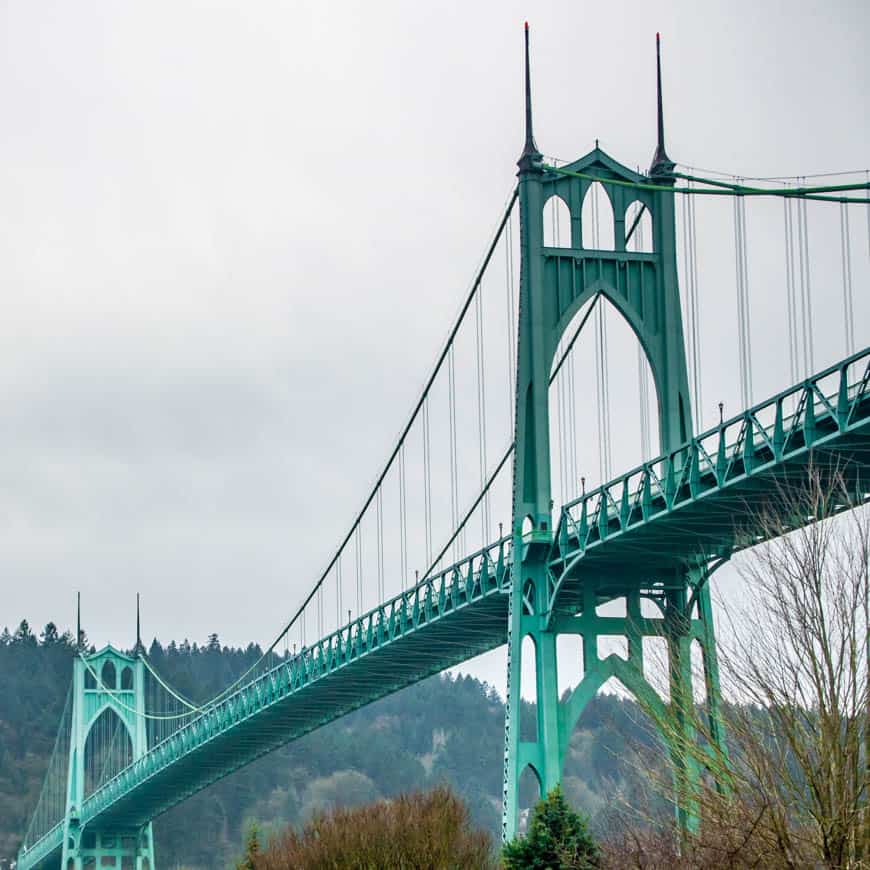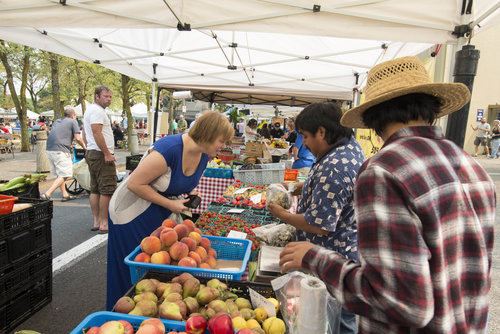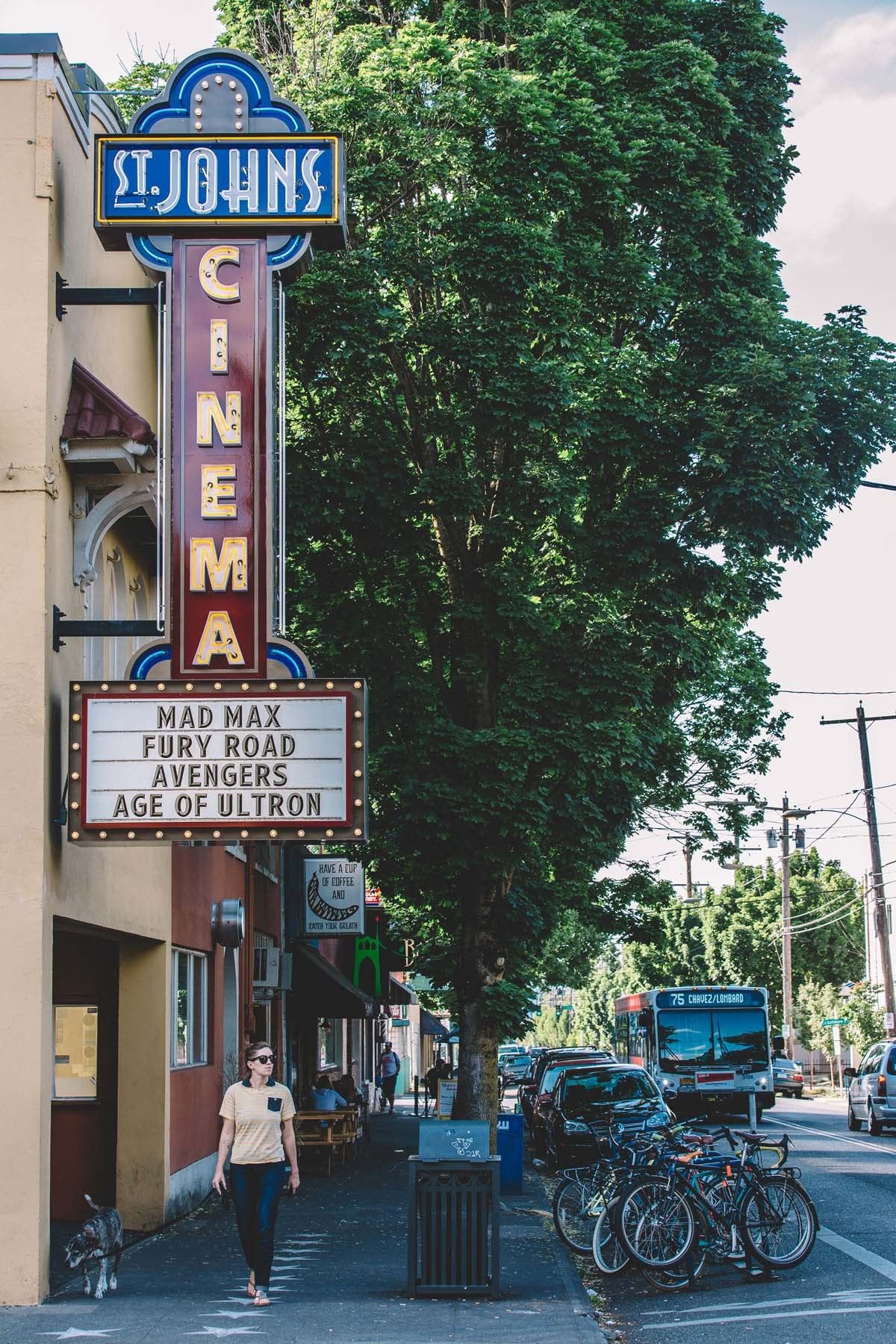 Popo & Archer Take St. Johns:

My doggie brother Archer and I love to explore different parts of Portland with our Dads! One of our favorite spots in St. Johns is Chimney Park. It is a 17 acre fenced and off-leash dog park! We have met so many new friends while running around the park and our dads get to stroll on the walking path while we play. I cannot wait until we get to go back. Afterward, my family and I go find a restaurant in St. Johns with patio seating so we can get a well-deserved treat!

Skip To the Bottom…

In a rush? Here is a list of our favorite spots in St. Johns:

Food:
Drink:
Activities:
Portland/Vancouver Area Listings
December 2, 2023