GET TO KNOW: Overlook
Overlook is a North Portland neighborhood bordered by University Park, Arbor Lodge, Humboldt, Boise, and Eliot. Overlook also includes the industrial area known as Swan Island. Swan Island was the site of Portland's very first airport in the late 1920s to the early 1940s. Later in the 1970s, the Portland Neighborhood Association would begin removing the boundaries of Swan Island. In order to honor the residents and allow their voice to be heard when it came to this industrial area, Swan Island was kept within the Overlook neighborhood.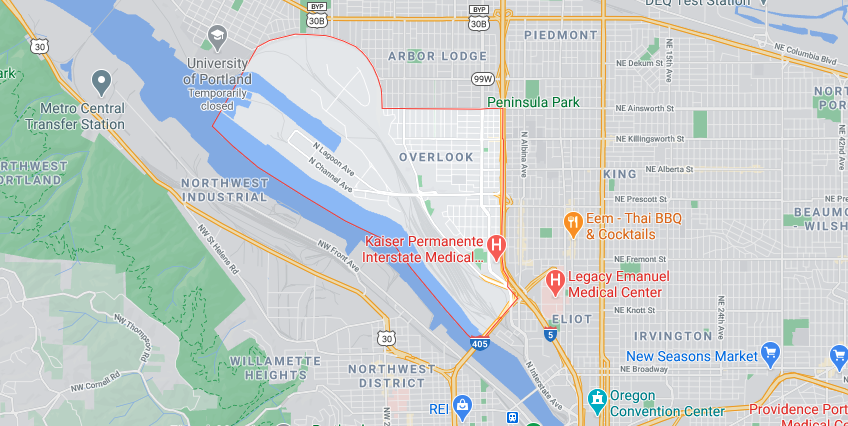 Being 5 minutes drive from downtown Portland and neighboring Portland hotspots, including Adidas HQ, it's no surprise that Overlook has seen rapid growth over recent years. Right now, the population stands at over 6,000 and counting.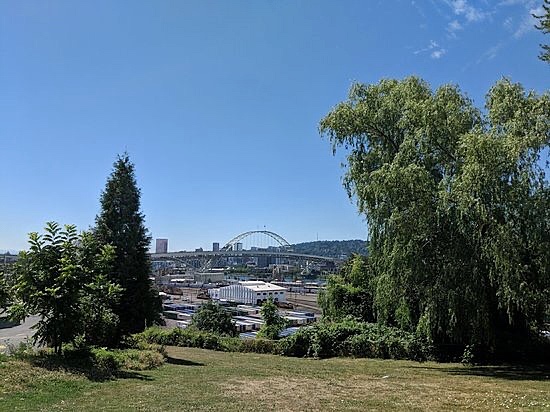 Overlook has a wide variety of public transportation options, allowing residents to travel and shop with ease. This includes the Yellow MAX line, which runs through Interstate Ave., making travel from North Portland to the City Center quick and convenient. Residents will also find easy access to the I-5 and 405 freeways. For all of your grocery needs, the interstate Fred Meyer and Rosa Parks New Seasons will be your standard go-to's.
Our Overlook Favorites
Killingsworth/Interstate is where you'll find a large majority of businesses and shops in Overlook. From veterinarians to acupuncture clinics, auto body shops, service stations, top-notch eateries, and iconic karaoke spots. You'll find everything you need on this commercial street! Where do we even start? Here are a few of our favorites:

Restaurants:
Did someone say hot wings and a nice cold beer? If that sounded appetizing then you'll have to check out Portland's own,
Fire on the Mountain
. Serving up delicious wings and award-winning sauces, Fire on the Mountain does NOT disappoint! You can only expect the best here from their fresh and high-quality ingredients.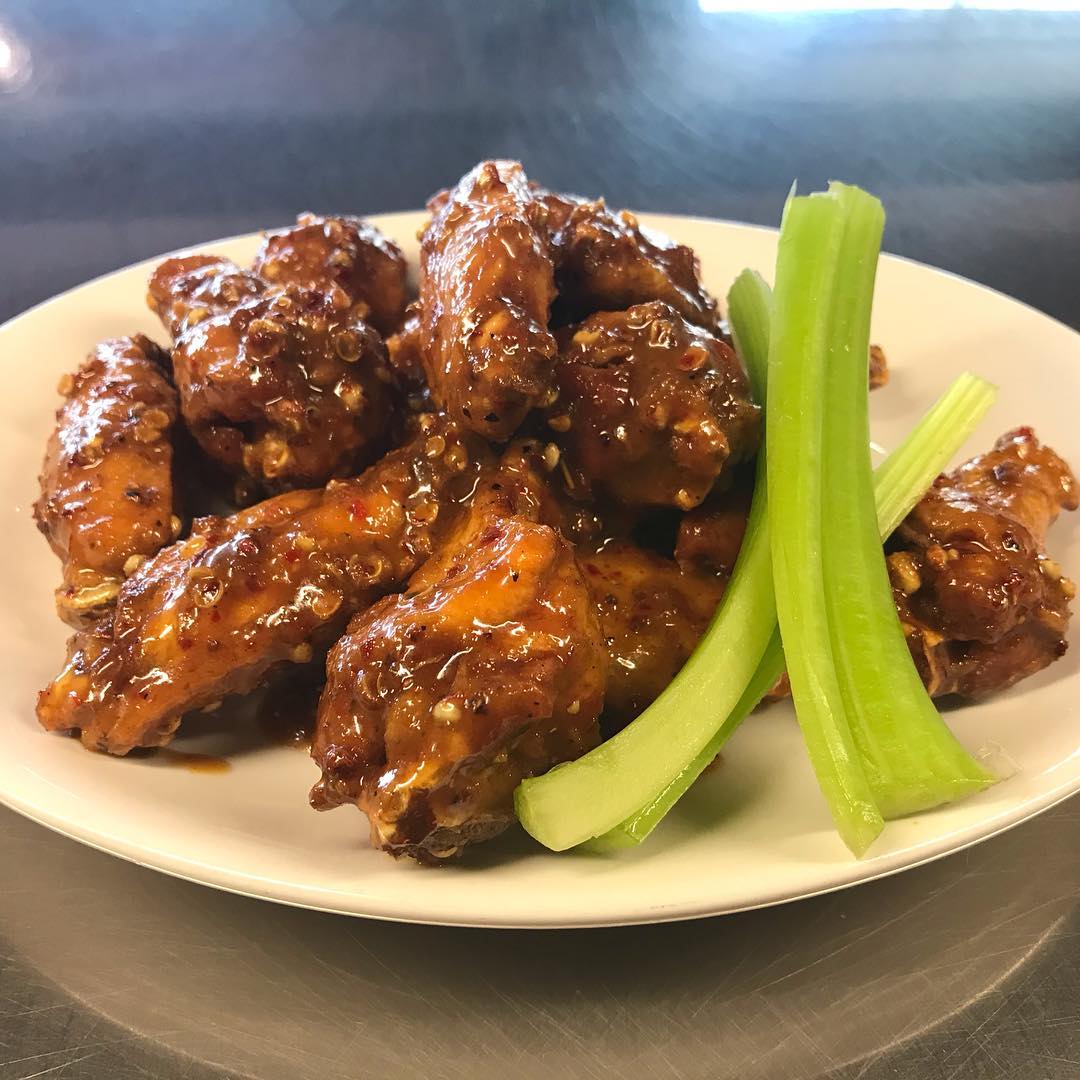 Next up on our food recommendations is
Milk Glass Mrkt
. You name it, they have it! Try their delectable pastries or take some wine to go. Grocery shop and stop for a bite to eat at the same time!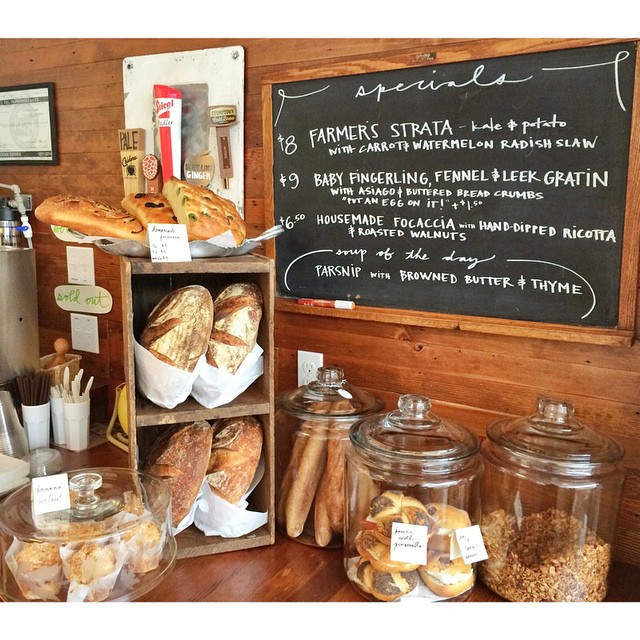 Bad Habit Room
is the perfect place for all your catering and private event needs. This 900 square foot room includes elegant and vintage designs such as 100-year-old brick walls and a handcrafted mahogany bar. Events here will be memorable and luxurious. Bad Habit usually hosts a brunch event every weekend, due to Covid-19, all public events are on hold. So be on the lookout and add this to your bucket list when they re-open!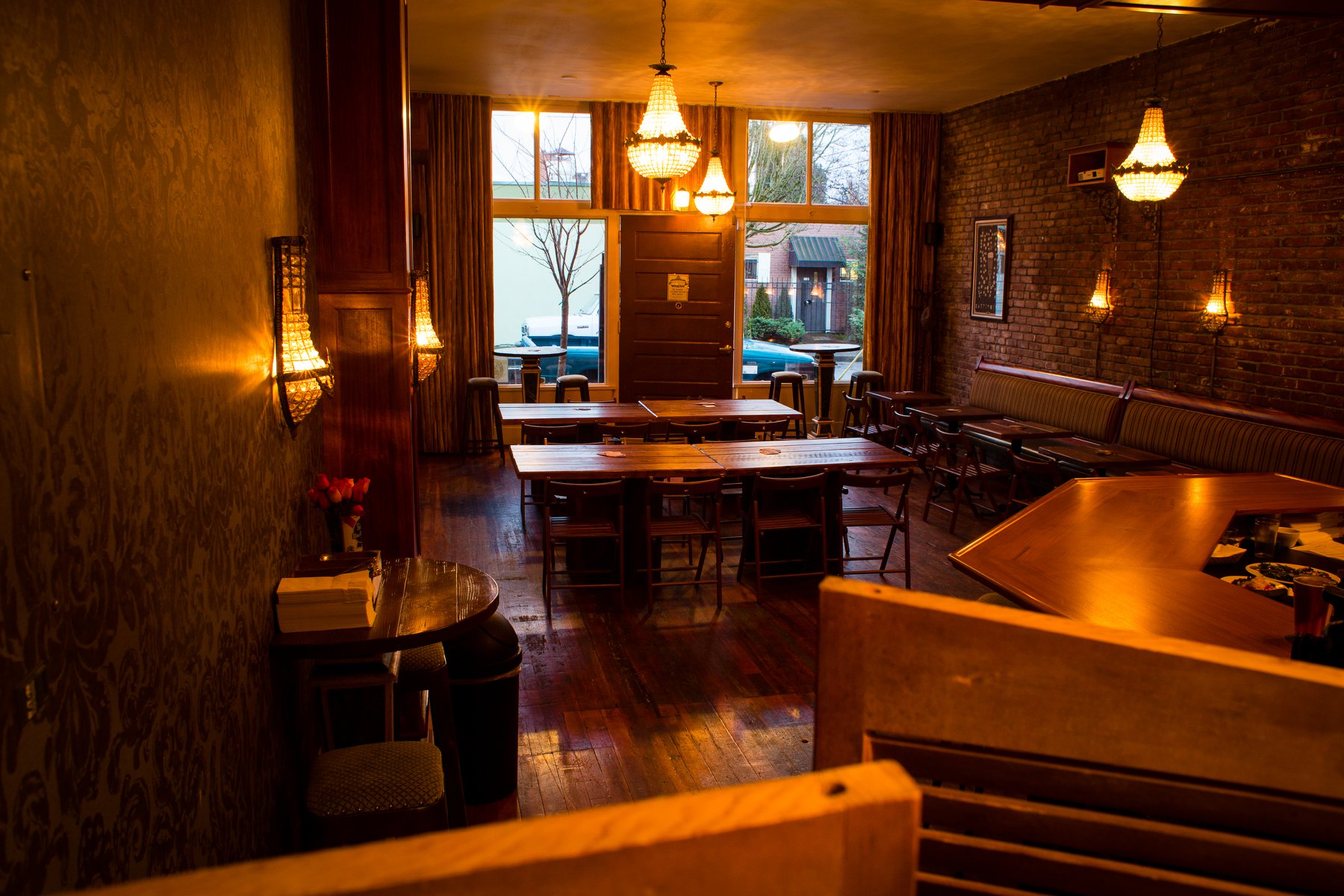 Sometimes a good ol' food cart is the only thing that will hit the spot.
Tehuana Mexican Cuisine
has you covered! This food cart offers the most authentic and DELICIOUS Mexican food you'll come across in Overlook.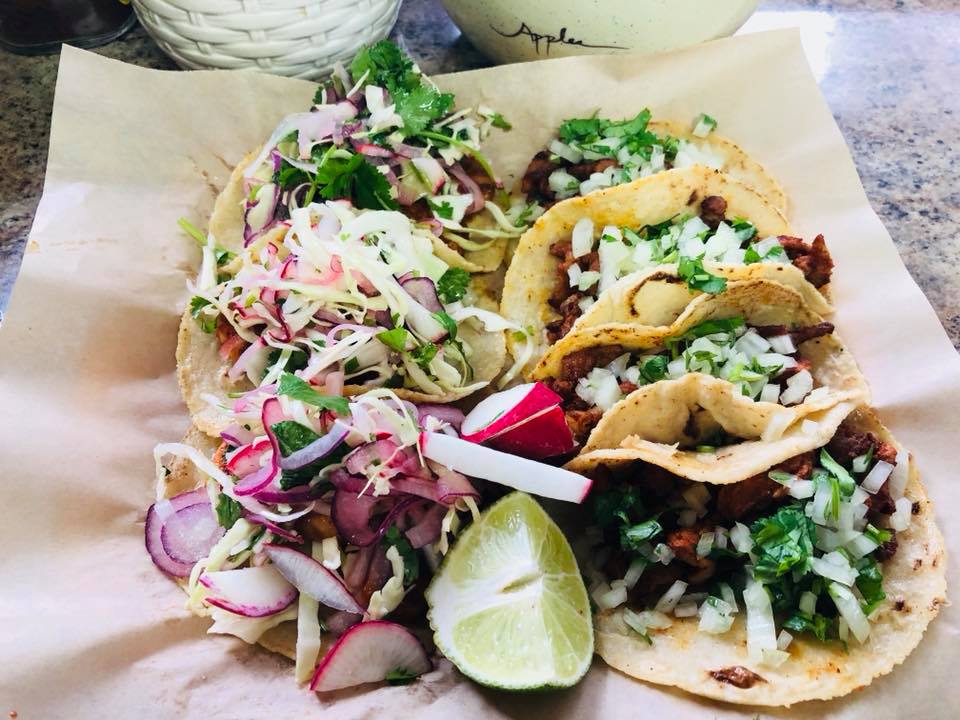 Drinks:
Backyard Social
- "business in the front, party in the back(yard)", according to their
Instagram bio
. I couldn't agree more, for all the best cocktails AND food, Backyard Social is a go-to! I cannot understate that—I once had a habanero tequila and watermelon shrub cocktail there that I still dream about. Be sure to stop by and try their pudding shots, while you're at it!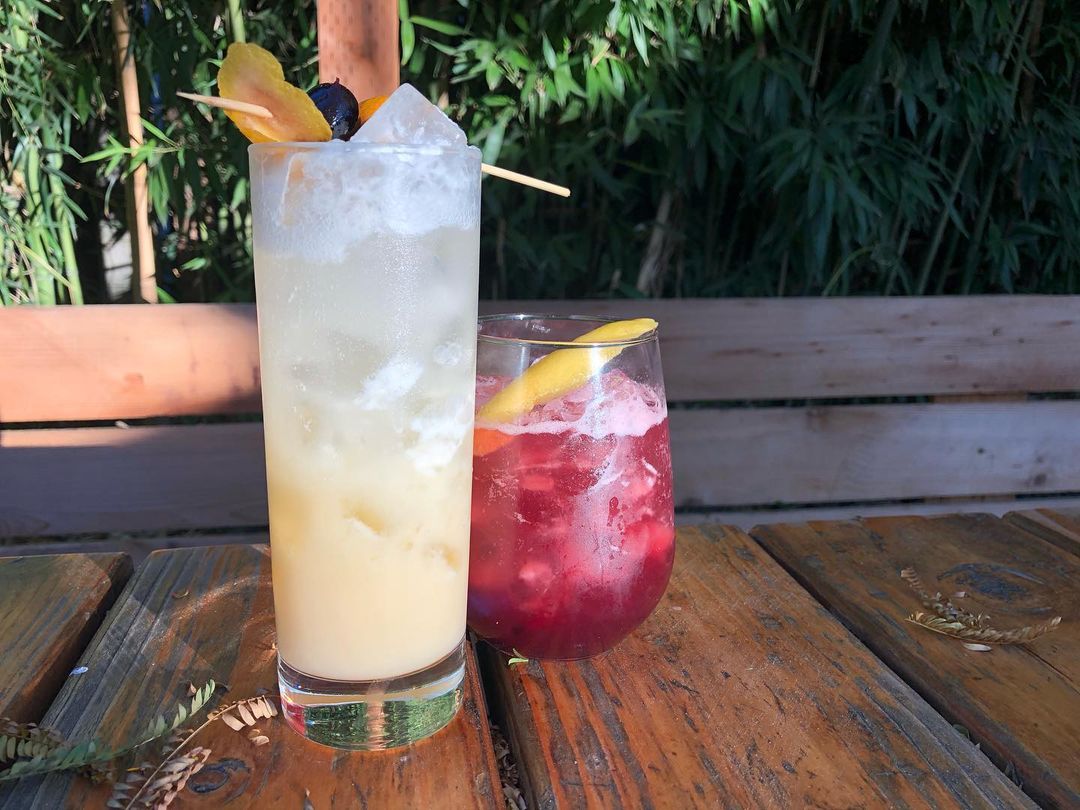 The Old Gold
was named one of the "Best Neighborhood Bars" by the Oregonian, and they weren't wrong. Excellent food and the BEST whiskey selection around. Sit out on the patio after a long day and enjoy their hand-selected Single Barrel Bourbon.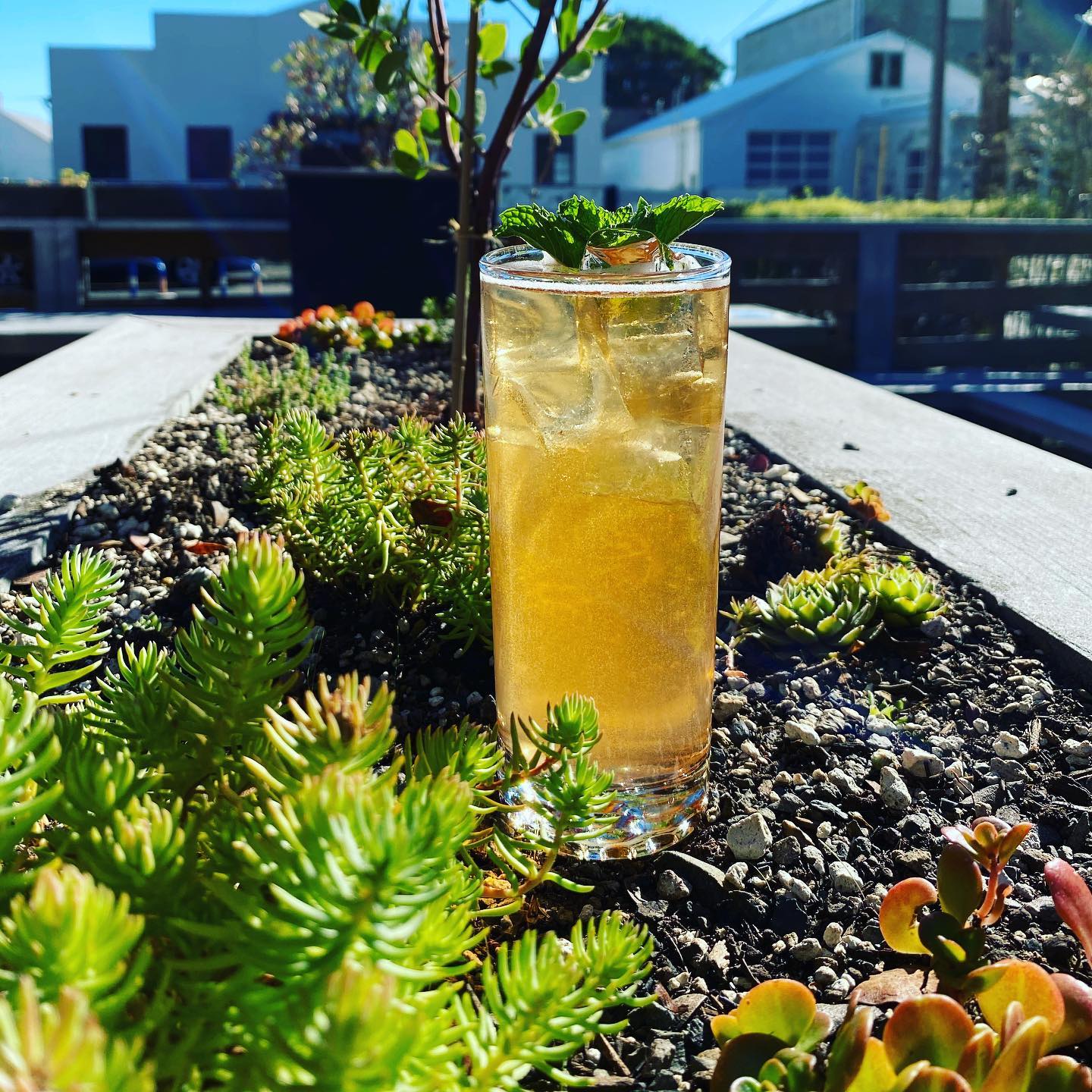 The Alibi Tiki Lounge
is exactly what it sounds like! A Portland original tiki bar with karaoke every single night of the week. Established back in 1947, Alibi Tiki Lounge has become a local landmark. You've gotta stop by and try out their fun cocktails, my personal favorite is the Junglebird!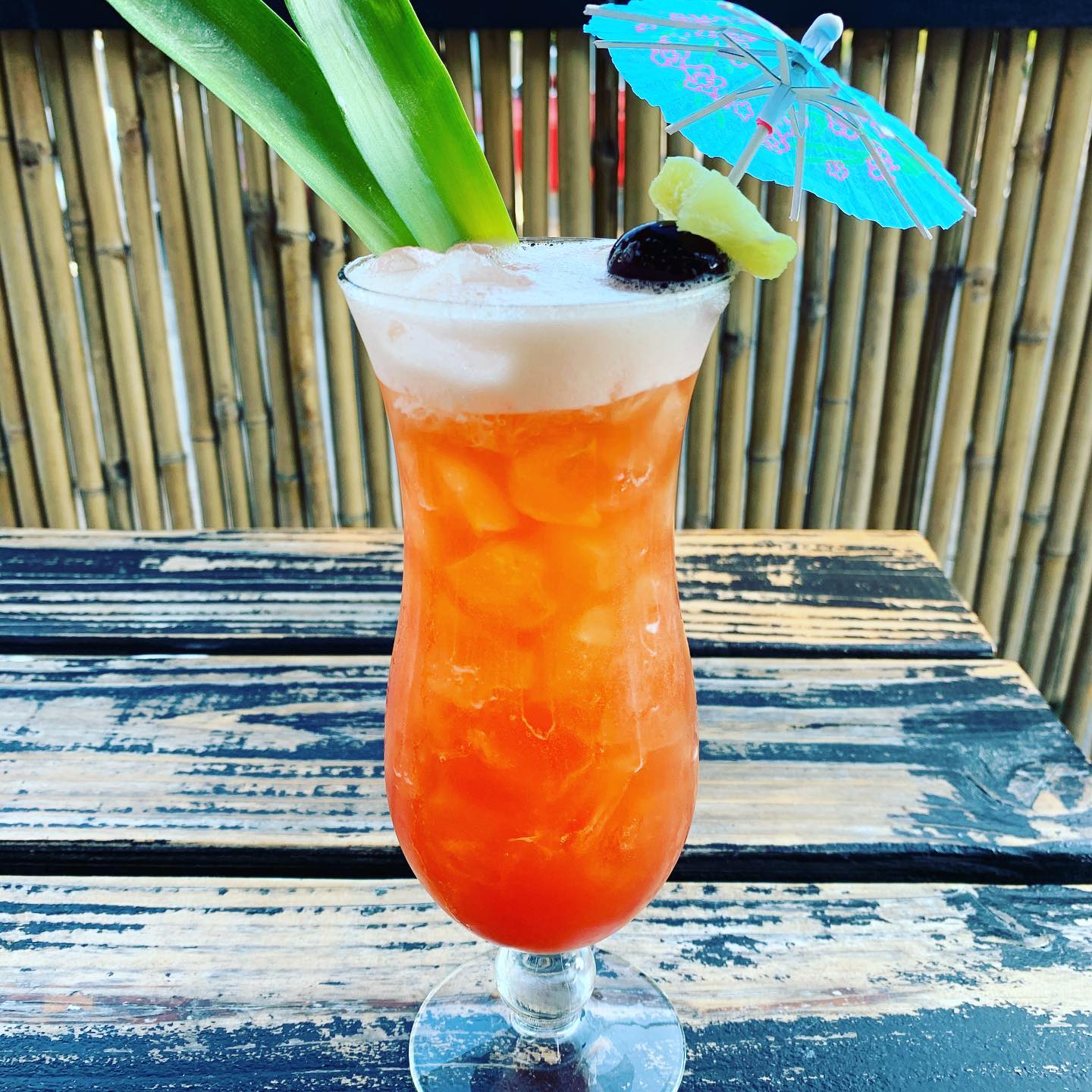 Activities:

Mocks Crest Viewpoint is the perfect outdoor venture. A simple and picturesque park with lots of open space. Spend an afternoon here and admire the incredible Willamette River views!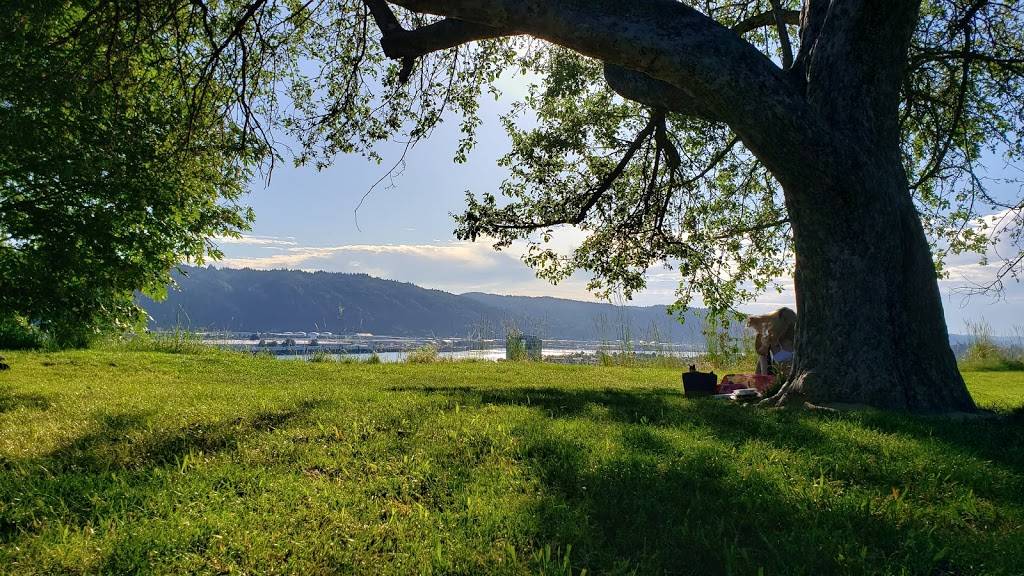 Overlook House
is a great piece of history in this North Portland neighborhood. Over the last 50 years, Overlook House has been used as a child care center, community classroom site, a meeting hub for the Overlook Neighborhood Association, as well as a wedding venue!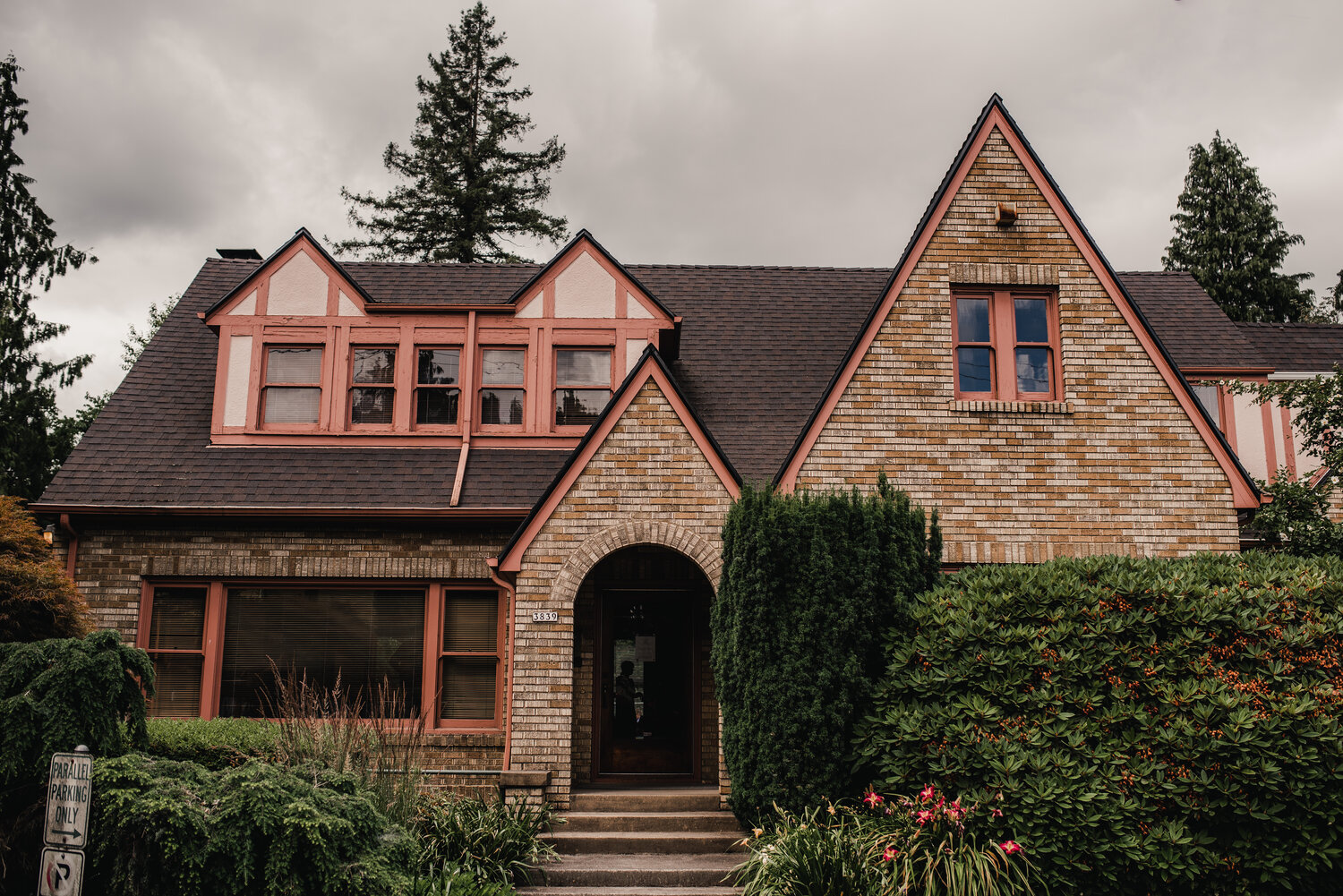 Willamette River
is a great stop for all of my outdoorsy Portland locals. This river has tons of activities, especially in the summertime. You can go on a paddleboarding adventure, take a walk down one of the many riverfront docks, or even go for a jetboat ride!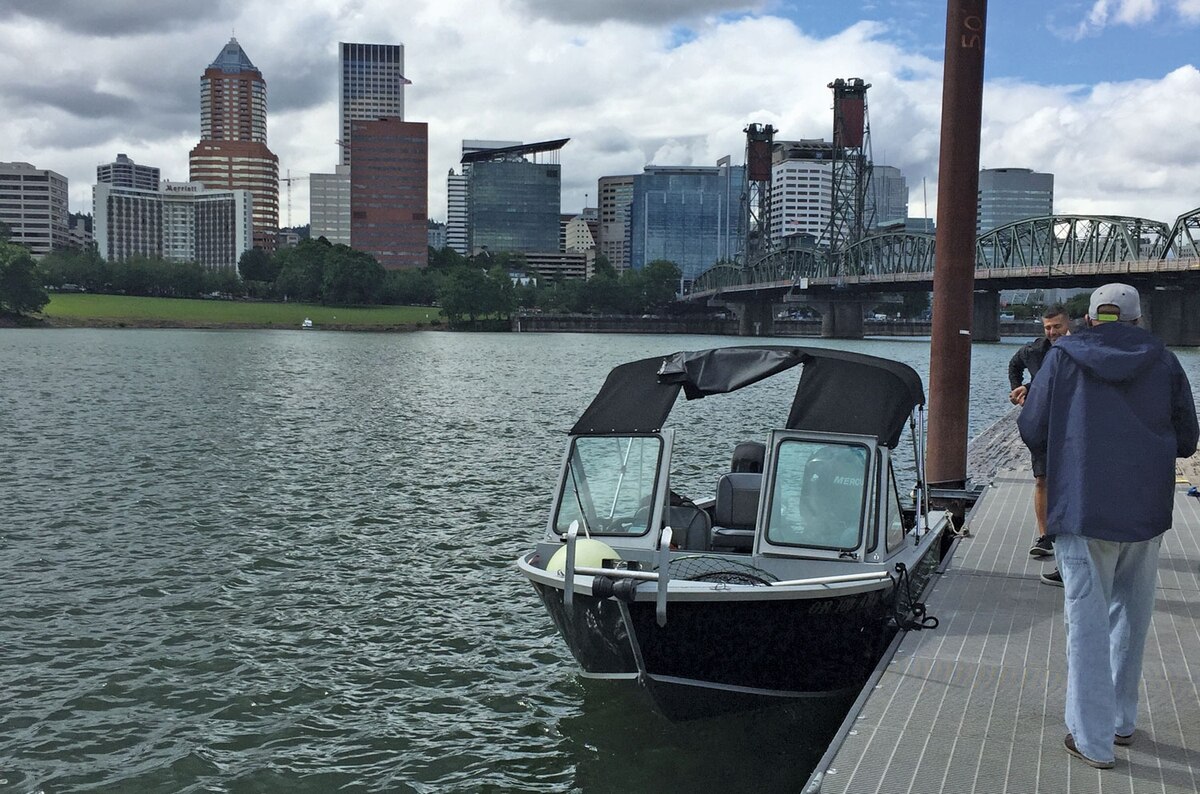 Popo & Archer Take Overlook:
Popo and Archer here! We had a BLAST exploring Overlook with our dads. Out of all the awesome spaces to run around,
Dog Bowl
takes the cake! Tons of mud for us to roll around in and sticks to play fetch, what more could a dog ask for? Of course, before we headed back home, our dads had to make a stop at
Lucky Labrador Pub
to see what all the hype was about. Hand-crafted and fresh beer - we couldn't have any, but it sure looked tasty!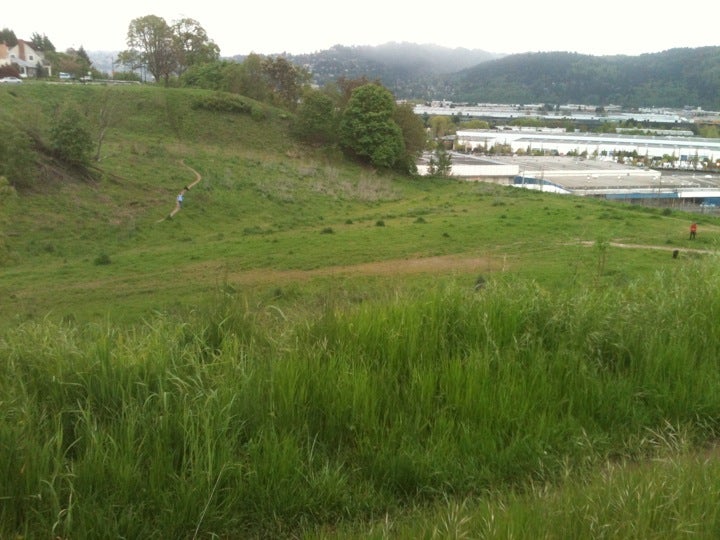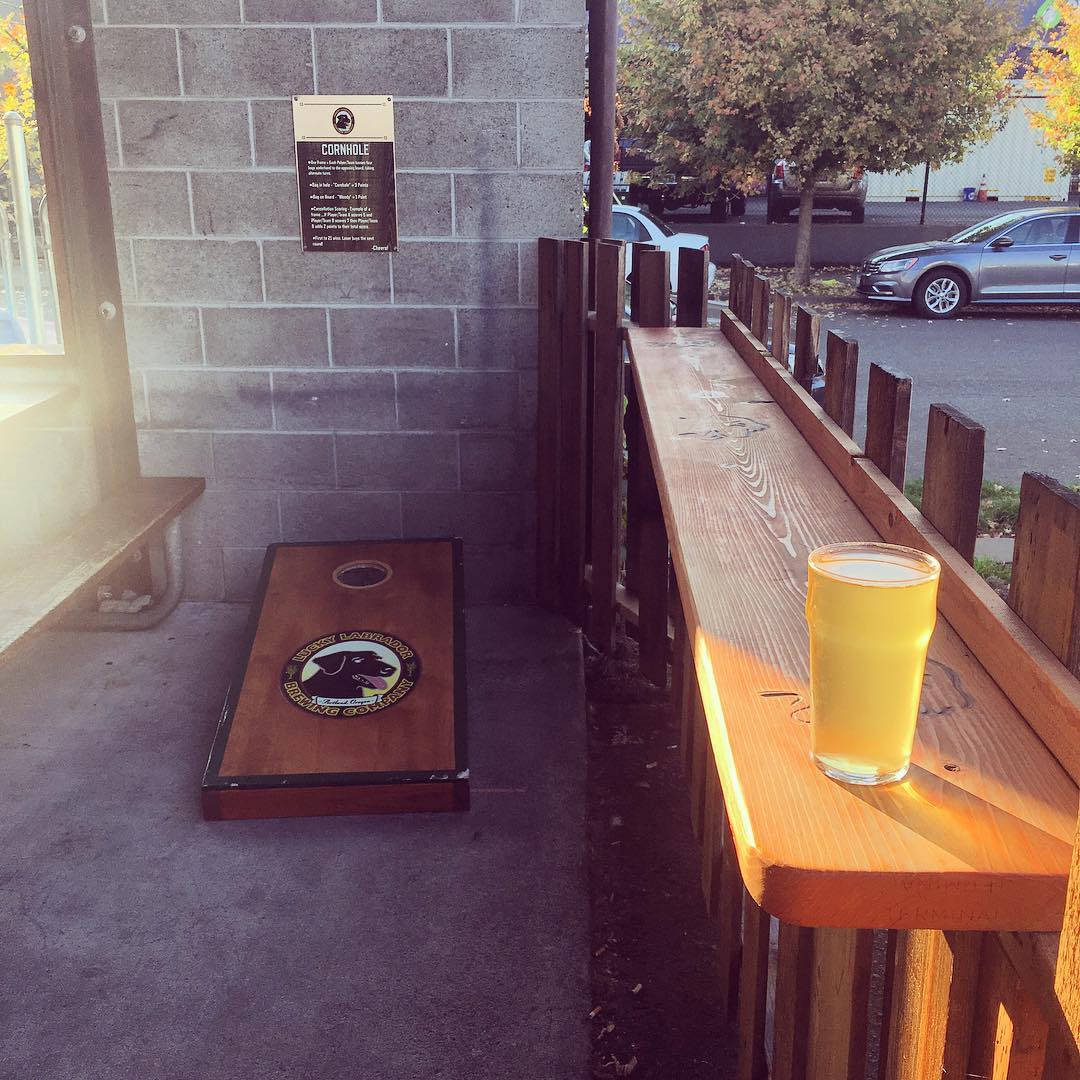 Skip to the Bottom...
In a hurry? Here is a recap of our favorite spots in Overlook:
Food:
Drinks:
Activities:
Portland/Vancouver Area Listings
December 2, 2023