Covid Friendly Activities for Fall in Portland
Posted by Thomas Shapiro on Wednesday, September 30, 2020 at 1:30 PM
By Thomas Shapiro / September 30, 2020
Comment
It's been the better part of a year since the pandemic struck the whole world, and the U.S. still has the highest number of cases and casualties. Protests against racism and police brutality continue. Portland has frequently been at the center of news of late as well, and if we weren't in the thick of it, you might think that the city is falling apart. But we're the first to say this isn't really so. Here on the ground, we've enjoyed to the best of our ability, a beautiful Portland summer, that's leaning into a beautiful Portland fall. After six months spent adapting to coronavirus, many amenities, services, spaces, and events have all adapted their service models to keep the community safe. I feel fortunate that we've had so many options to enjoy the city and each other and still remain safe.

If you live in Portland, you know that as long as the weather is good, Portlanders will be making the very most of it. Now that we are in the fresher days of fall, with chill nights and warm middays, there are still a lot of options for socially distanced activities. The Mayo Clinic has said that since the virus is primarily spread from person to person through respiratory droplets released into the air when talking, coughing, or sneezing, staying indoors will make us more likely to inhale these droplets. This means that getting outdoors, where fresh air is constantly moving, disperses these droplets and makes interaction safer. So while the weather is still good—make the most of it! Here are a few activities and events to throw on your calendar to make the most of a beautiful Portland fall.


1. Urban Hiking: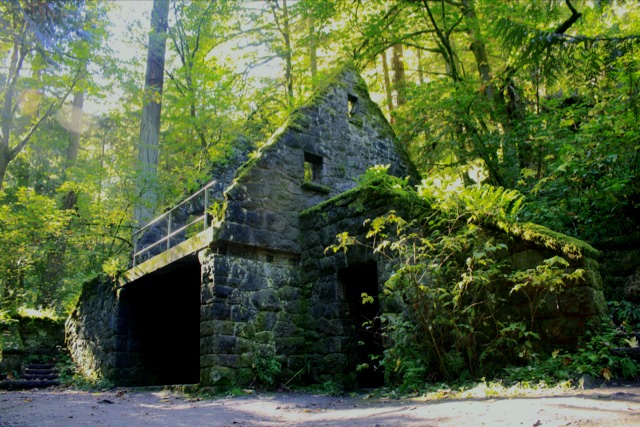 You don't even have to take a road trip to find a good hiking spot in Portland. If you haven't gotten a chance to, stretch those legs! When we're in the amorphous grey blob of a PNW mid-January, you'll get to think back fondly on sunnier days in the forest!
Where to go (Beginner Hikes): Hoyt Arboretum Loop (4.7mi), Kelley Point Park (1.7mi), and Mount Tabor Green Trail (1.7mi).
BONUS COVID TIP: Scream/Sing your heart out! Release your pent up pandemic frustrations on the trail, with only the birds to judge you!
2. Neighborhood Biking: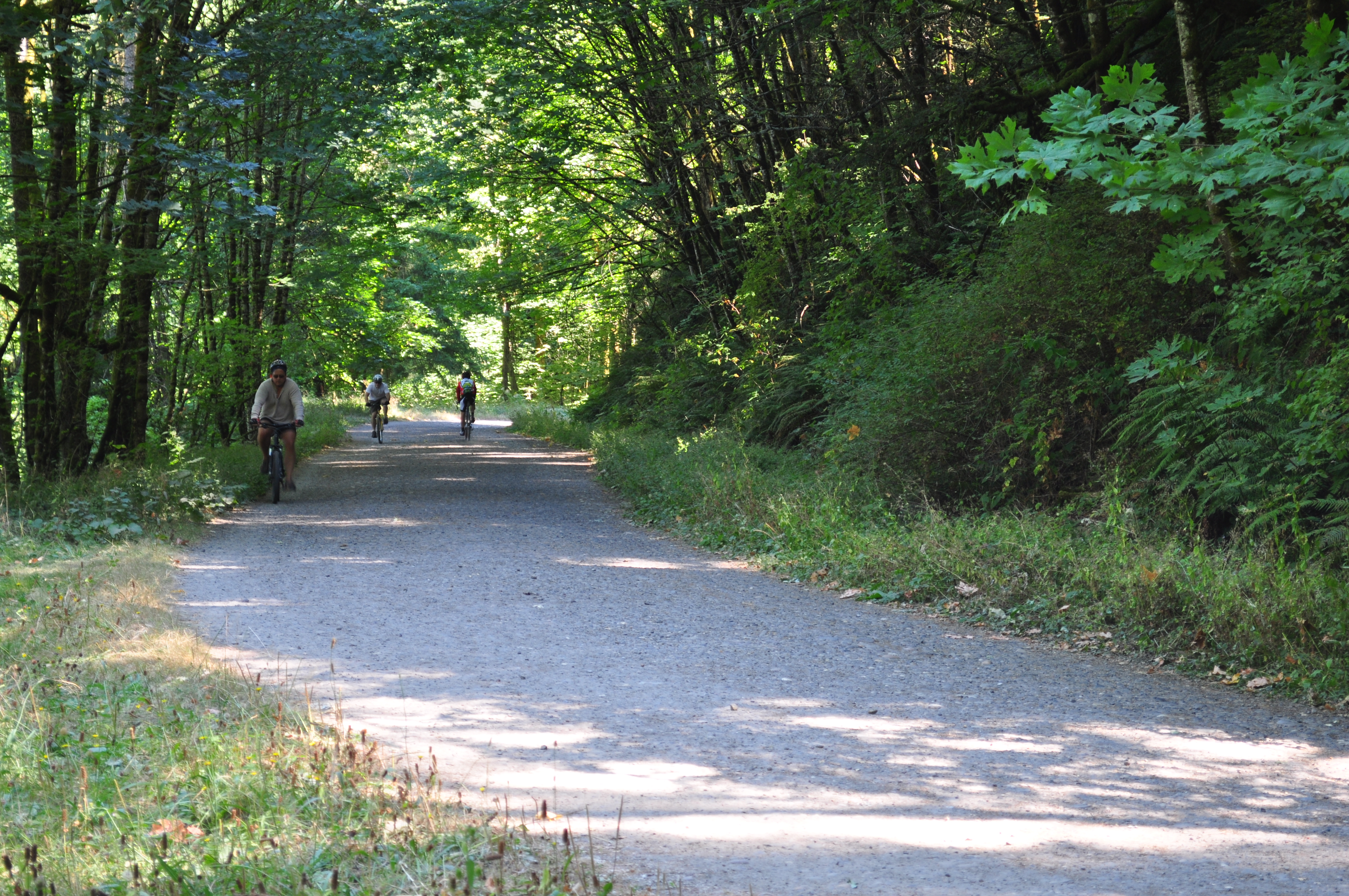 Good for all ages, lovely for family bonding, unparalleled for building your thigh muscles! Take advantage of the traffic-free roads of a Covid-19 world by biking along the river or in some of our beautiful residential neighborhoods. Laurelhurst and Ladds Addition both make for a lovely bike ride, as do the trails around Smith and Bybee, or the Springwater Corridor! The leaves are just starting to change so anywhere you'll go will be met with color and the crisp air of fall.

If you need to give your bike a little tune-up before the wetter days of winter, there's a bike shop in nearly every neighborhood. For North Portlanders, try Kenton Bicycle Repair, Bike Repair Hub or Block Bikes PDX.


3. Pack a Picnic: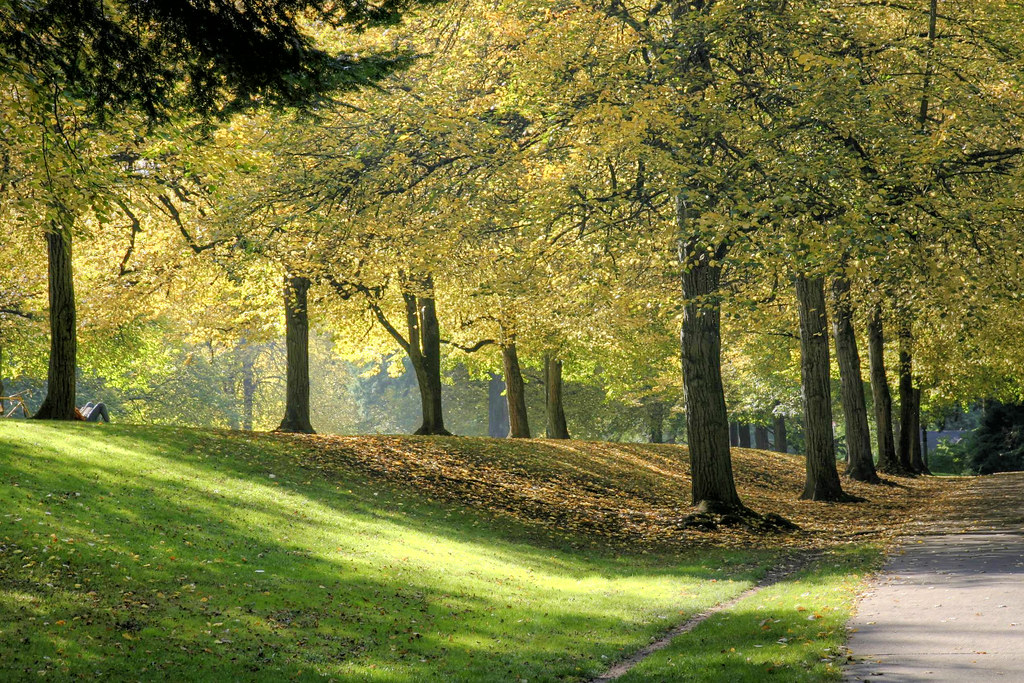 Parks are one thing we have plenty, and they are generally gorgeous AND accessible. Place your blankets six feet apart and bond over lunch and drinks with family and friends! Many bars and restaurants have also accommodated the six feet rule with new table arrangements, capacity limits, and outdoor eating areas. Take advantage of the opportunity while you can—just keep in mind when in drinking environments that those around you are respecting pandemic procedures as you are!


4. Drive-in Movie Theatres & Movie Kits: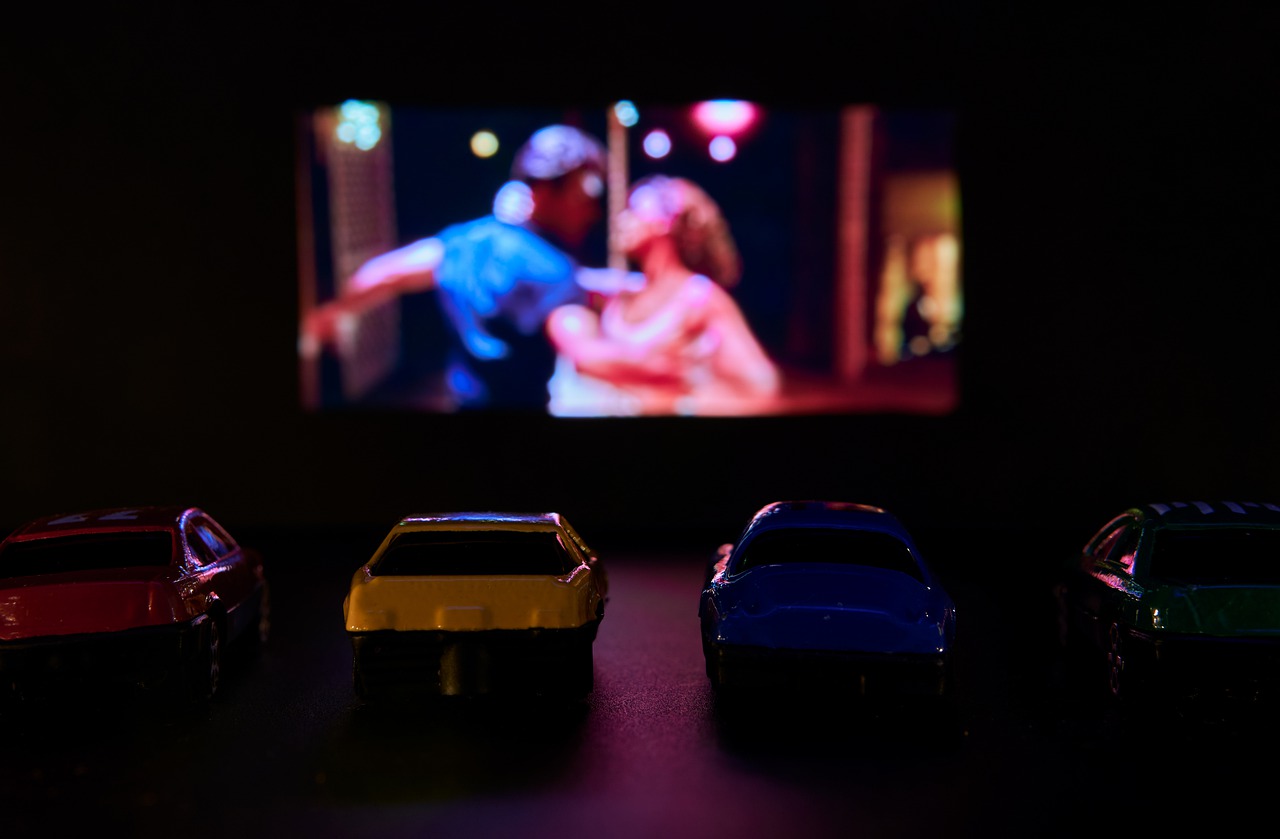 Cinemas are on the top list of those establishments that cannot operate at this time. Several in the city have been making accommodations for movie lovers citywide. St. Johns Twin Cinema for example has movie kits available Fri-Sun 4-8 pm chockablock full of movie popcorn, candy, and even beer/cider to go! Or you can hit up an outdoor drive-in or movie showing! Northwest Film Center and Portland Art Museum have collaborated to host movie showings at Zidell Yards, 3121 S Moody Ave. Since August, "
Cinema Unbound
" has featured both big-budget and independent films for all ages. All guests are required to remain in their vehicles. This event will be ongoing for the Thursdays-Sundays until October 10th.
5. Farmer's Market Hopping: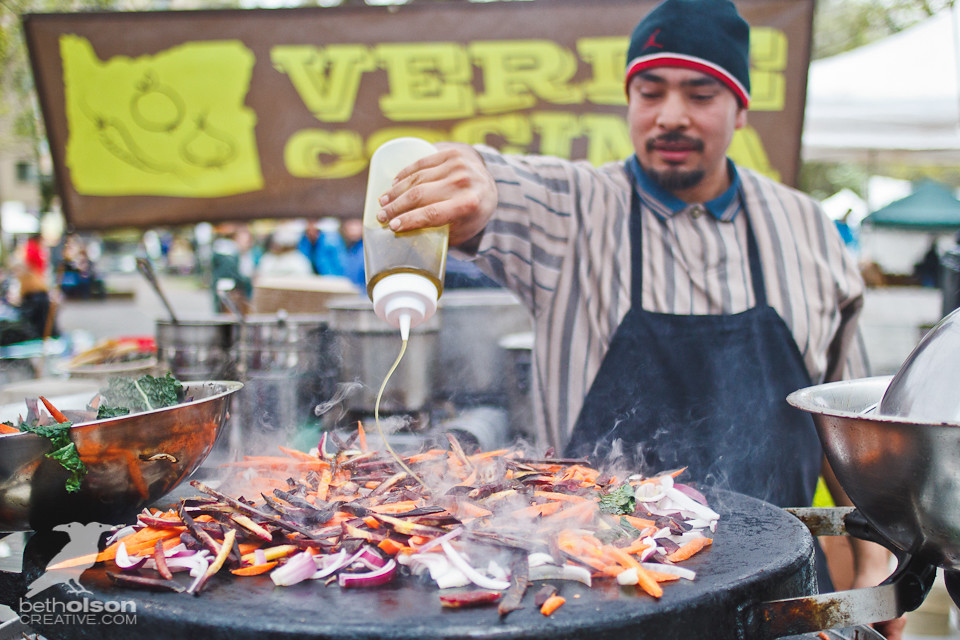 Many local farmers have been badly affected by the pandemic. We are lucky in Portland to have so many amazing farmer's markets where we can engage with and support our farmers directly. We still have a few more weeks to make the most of our market season, why not make your food purchase go further at your local's farmer's market. Many even have online ordering and the option to pick-up your goods or have them delivered to your doorstep! Find your local market
here
.
6. Peaceful Protesting: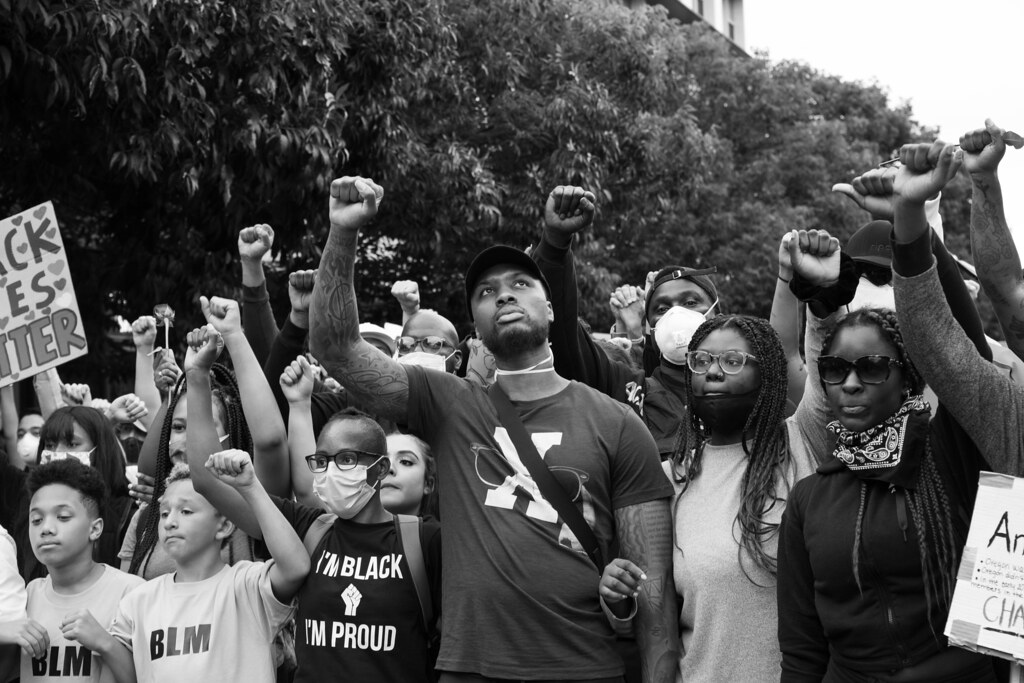 The insufficient verdict handed to the killer's of Breonna Taylor has re-invigored protests across the city. And the World Health Organization is here for it. Despite protesting, cities have not seen attributable spikes in COVID cases, and in Portland, protesters have been taking as many precautions as possible. If you've been called to support the fight against racism by visiting a local peaceful protest, gear up safely and check out a few of the organizers below who are hosting regular gatherings.

INSTAGRAM:
@j.u.i.c.e_pdx
@blackunitypdx
@safepdxprotest
@rosecityjustice



7. Museum/Art Installations: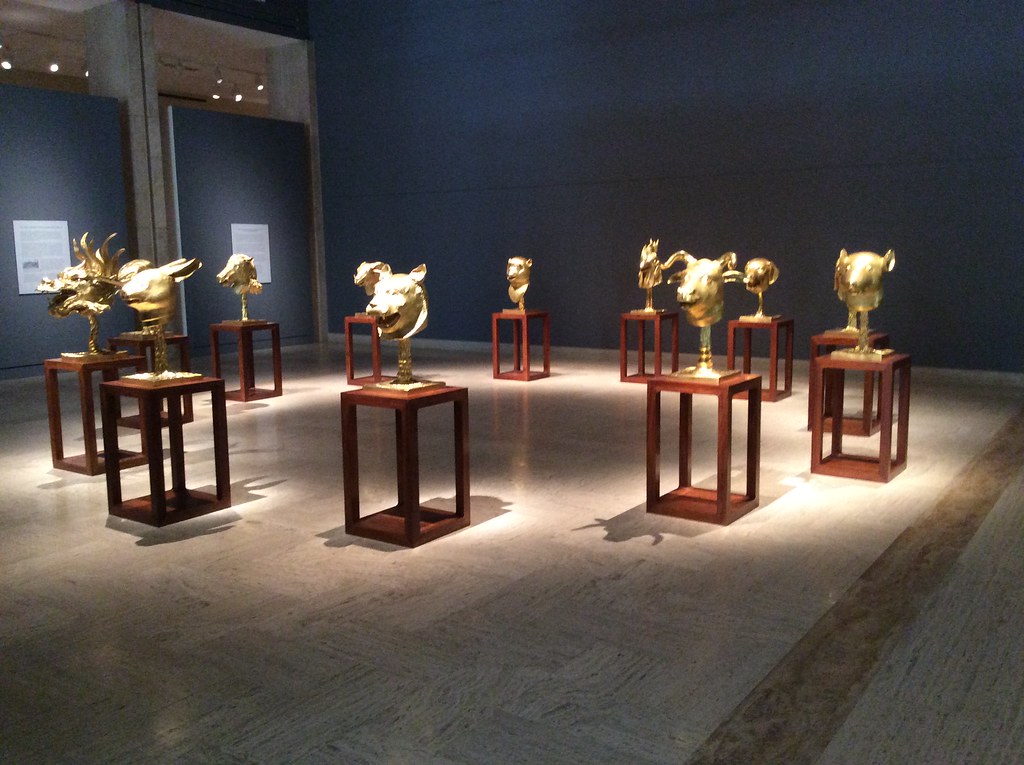 Since Portland is well-known for its love of art, Portland Art Museum, among other local cultural institutions, is open with strict rules on opening hours, social distancing, and wearing of masks. Also, the Disjecta Contemporary Art Center is having online exhibitions and installation video tours on its website. Powell's City of Books, which houses more than a million books, is also open.


These are just some of the few activities you can do, most of them are even free. But as the COVID-19 pandemic continues, everyone has to remember to properly observe protocols for safety and hygiene— please social distance, wash your hands and WEAR A MASK! Stay safe and enjoy a beautiful fall, Portland!