Thomas Shapiro
Licensed Principal Real Estate Broker In OR & WA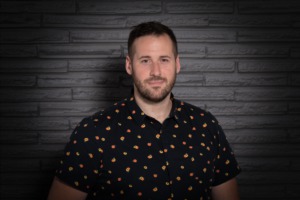 Thomas began his real estate career working in the luxury market with a top producing agent with the Corcoran Group, in his native NYC. His team is ranked among the Top 2% for sales in the Portland Metro Area and the top 5% of agents in the nation, and has been the recipient of multiple accolades and awards from organizations, such as Five Star Professionals and HomeSnap.
He is committed to adding unparalleled value to his client's process of buying and selling, whether they are first time home buyers or empty nesters, trading up or trading down. A seasoned professional and area expert, Thomas brings true market knowledge, as well as strong communication and negotiation skills to the table.
When not working, Thomas enjoys shopping for antiques, playing softball, riding his motorcycle, and attending art openings. He is committed to his community with continued work with a number of non-profits including, the Cascade AIDS Project, the NAACP, and Real Estate Professionals Against Instutional Racism (REPAIR). He resides in University Park with Patrik and their dogs, Archer and Popo. He can often be found sipping a cold brew during the week at Cathedral Coffee on N Willamette Ave.
Testimonials
Thomas helped me through the home buying process as my divorce was finalizing. I knew I could trust this process with Thomas from the beginning. He listened to all of my worries, fears, and hopes. The process took longer than what I'd experienced previously because of the pending divorce, but
anytime we hit anything that felt like a bump or a snag in the process, Thomas was able to calm my nerves and help me trust the process by having solutions ready and waiting. I'm so lucky to have Thomas and the team at Piece of PDX in my life. They were there exactly when I needed them the most.
Donald
Thomas is a realtor superhero. I bought my first home under serious market pressure this year. I absolutely credit Thomas with turning a tricky process into a success. Thomas and his partner, Patrik, made it their mission to help me meet my goals, stay within budget, and find the perfect place for
me--not only that, but we did it with only one offer. Thomas and Patrik worked side-by-side with my awesome loan officer to manage the moving parts of a complex transaction during an unusually high volume time of year. Despite overlapping with three federal holidays, we closed in fewer than 30 business days! Thomas also helped me with half a dozen contractor recommendations, which was invaluable to me as a first-time homeowner. I will recommend Thomas every chance I get!
Deb
We can't recommend Thomas enough. He really listened to us and worked so hard to help us to sell our house with the best possible outcome. We are thankful for his overall expertise, attention to detail, organizational skills, excellent communication, hand holding, PATIENCE, humor, resource network
and coordinating those who helped us get our house ready to sell. We knew we could trust Thomas. When we had questions, he was there to answer. When we were nervous, he was there to calm our fears! Selling the home we lived in for 13 years was a big decision. We are so thankful Thomas were there to look out for us. We can't imagine doing this with anyone else! He went above and beyond. Thomas is truly a full service Realtor. We wish you continued success in your future, Thomas. You are Simply The Best. ;) Thank you so much!
Tara and Jo
If I could give Thomas 6 stars, I would! I recently bought a condo in Portland and couldn't have done it without Thomas. As first time hssomebuyers there were so many things we didn't know and Thomas madde this whole process clear and easy and fun. He was always responsive and helped us get an offer in within an hour of deciding on a place. We bought a condo which involved a lot of HOA questions and documents, but Thomas walked us through each step. He's friendly and extremely knowledgeable and was able to help us keep all the moving pieces organized to close on time! He even helped us negotiate with the seller when we discovered during the inspection that the dishwasher was broken. Even after the move, Thomas checked in on us multiple times to see how we were settling in and ask whether we had any questions for him. We also really appreciated Thomas's commitment to safety during COVID with masks, social distancing, and plenty of hand sanitizer and disinfectant wipes. I'll be recommending Thomas to everyone I know who is buying or selling a home!
Hope and Chase
Thomas is a fantastic realtor! He is extremely responsive and always available, professional and personable. We are first time home buyers, and he made sure to guide us through the entire process and made us feel like he truly cared. His flexibility and creative problem solving skills allowed us to
navigate any issues and close on time. His negotiation skills are excellent! We would recommend Thomas to anyone and everyone.
Katee and Sky
More Testimonials