We've Got A Big Announcement!
We've reinvented our referral program to make YOU the winner! Starting in 2023, win the chance to have one month of your mortgage PAID IN FULL* by Piece of PDX.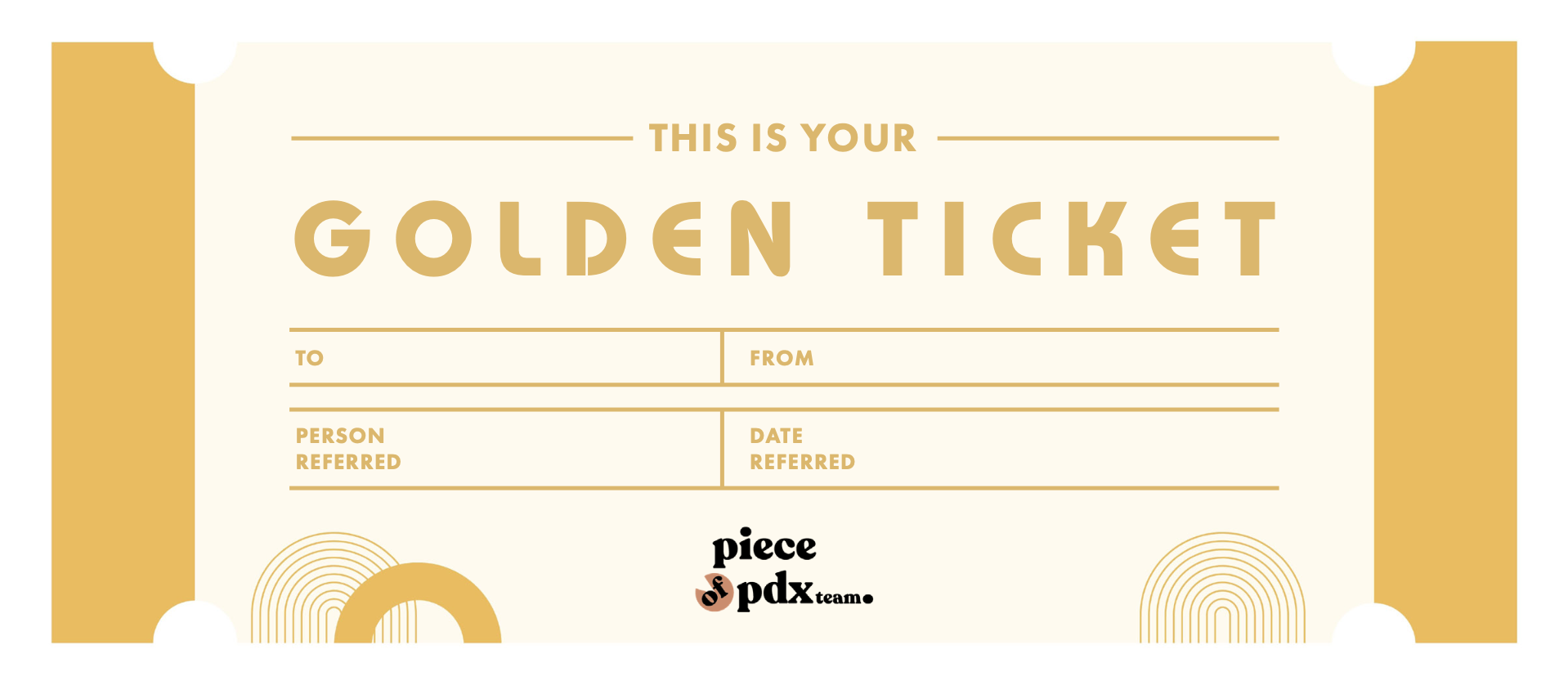 Instructions & Rules
For every referral client (Name and phone number or email) connection you send our way this year, we will send you a Golden Ticket! The Golden Ticket counts as your entry to our raffle where you could win one of our great prizes, including our GRAND PRIZE: ONE MONTH'S MORTGAGE/RENT PAYMENT*
If that referral sells or buys a home with us, we will send you ANOTHER TICKET!
There is no limit on how many referral drawings you can receive! This means you can maximize your opportunity to win a big prize, by sending us all your amazing people!
In order to win, you must be in attendance for the year end event and have your ticket(s) with you!
OUR HEARTFELT THANKS FOR YOUR REFERRAL
*We'll pay one month of your mortgage/rent payment, up to $3,500.
Be sure to check us out on Insta for more updates: @pieceofpdx & @pieceofpdx.patrik
REGISTER BELOW FOR MORE INFO ON HOW TO PARTICIPATE!
Contact us here to stay in touch for more details!